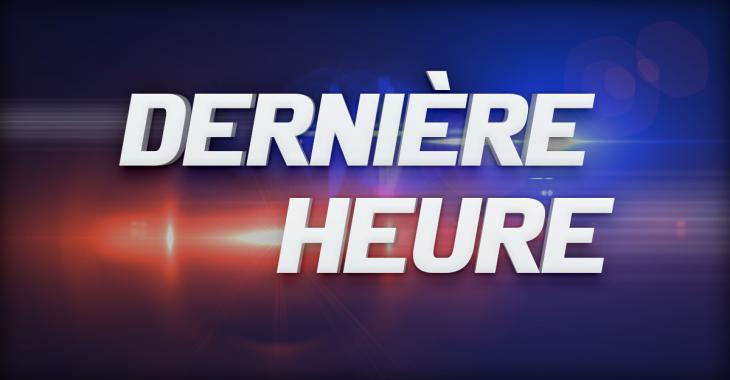 DERNIÈRE HEURE: Possible fusillade dans un centre commercial de Floride
Plusieurs médias américains ont rapporté qu'une fusillade a éclaté au centre commercial Boca Raton Mall de Floride, ce dimanche. 
Le centre commercial a été évacué et des personnes sont en confinement à l'intérieur selon plusieurs sources. 

D'après un employé qui s'est confié à Palm Beach Post, plusieurs coups de feu ont été entendus vers 15 heures. 
Au moins une personne aurait été tirée. 
Police respond to reports of shots fired at Boca Raton mall

POSSIBLE MALL SHOOTING: Videos taken at the Town Center Mall in Boca Raton show shoppers running to the exits as armed officers enter the building following reports of a shooting. ATF is responding, and police are asking those still in the mall to shelter in place. LATEST: http:\/\/bit.ly\/33tGHEAPosted by FOX 13 News - Tampa Bay on Sunday, October 13, 2019
La police de Boca Raton a confirmé qu'elle était en train de réagir à un « incident en cours » sur son compte Twitter sans toutefois donner plus de détails pour ensuite informer la population quelques minutes plus tard qu'il n'y avait pas un tireur actif. 
We are working an active incident at the Town Center Mall 6000 W Glades. Avoid the area & shelter in place. https:\/\/t.co\/WRwIh9I5IQ— Boca Raton Police (@BocaPolice) October 13, 2019\n
« Évitez le secteur et trouvez un refuge si vous êtes dans le secteur », a écrit la police sur Twitter. 

BREAKING: large police presence at Boca Raton mall. Employees reporting they are locked in place, texting loved ones about *possible* shooter. We\u2019re working to gather more information RIGHT NOW. Standby. @WPLGLocal10
VIDEO courtesy: @umdontbejelly #boca #bocaraton pic.twitter.com\/aR5A2czFiM— Andrew Perez (@AndrewPerezWPLG) October 13, 2019\n
La police est présentement en train de faire des recherches dans le centre commercial. 

Crazy at Boca Mall right now. hope people safe ?? pic.twitter.com\/rOYbGHWsYr— Rodney Parker (@RpSoles) October 13, 2019\n
Plus de détails à venir. 
Source: ABC News
Crédit Photo: Capture d'écran